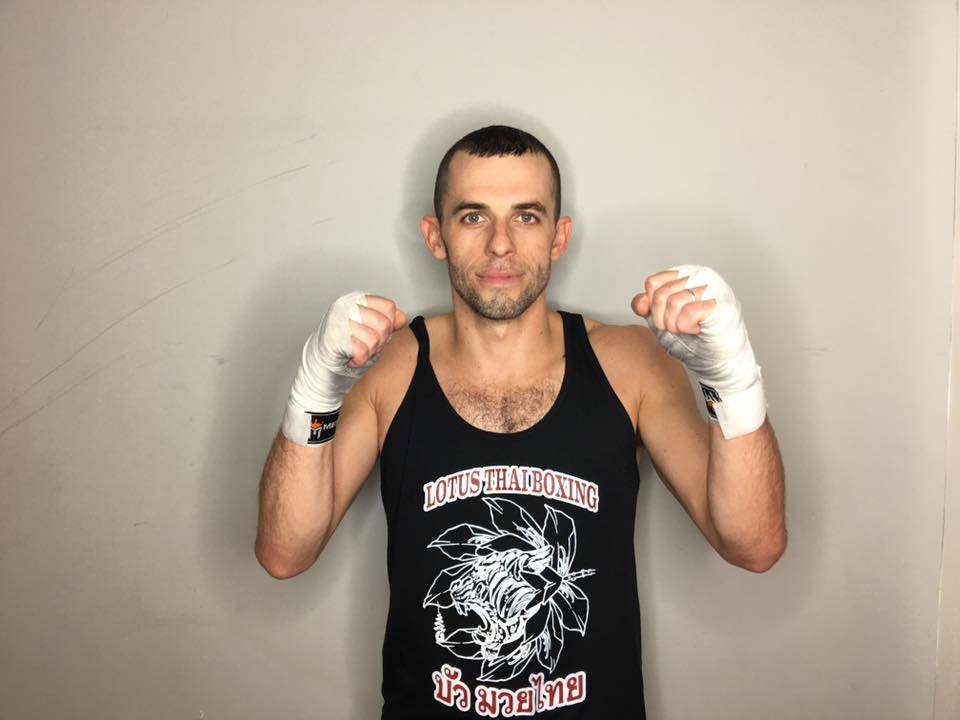 Name: Alon Kostezki
Fight Name: TBD

What was your first initial reason for joining LTB?
"My wife started first at LTB and I joined a week later."

Has LTB impacted your life?
"Muay Thai is challenging for me and this is the reason I like it so much. It fits perfectly with school and work, because it helps me stay sharp and focused and reminds me that I can always kick harder and never stop. In LTB I met a group of highly motivated people that go the extra round and always push each other. This is the best environment for success."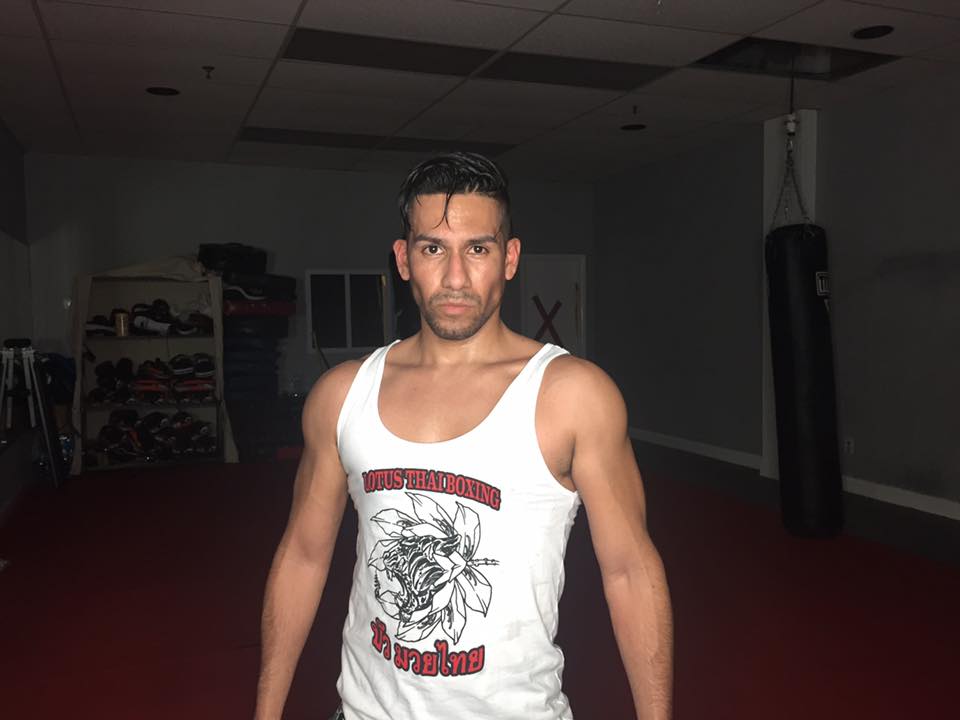 Name: Alonso Espino
Fight Name: El Diablo

What was your first initial reason for joining LTB?
"I have been training muay thai on and off for the past 3-4 years. I tried different gyms and trained for about a month or two at a time and then stopped. I felt like something was missing in the gyms I trained. I would pick things up quickly, enjoy myself training, but I still felt like something was lacking and it contributed to me being inconsistent with my training. I initially met Kru Carlos when I trained at Disciple MMA a couple years back. Disciple MMA was the perfect fit for me at the time. The atmosphere, the quality training partners, awesome coaching; unfortunately, my commute to Disciple was long and I had a conflict with the training schedule since I was still in college. After that experience, I was training by myself here and there, until I found out Kru Carlos was opening LTB in Fairfax. LTB seemed like a great option since it was closer to where I live and I knew the level of discipline and professionalism Kru Carlos has. I was straight forward with Kru Carlos when I started my journey at LTB. I told him I always had a consistency issue, but would like to see where I could go and how my skills could improve if I stayed consistent with my training. I have been training at LTB for almost a year now (since LTB opened) and my fighting game has completely evolved. I am a completely different fighter from when I first started and definitely more aggressive. We have a good mix of fighters with different styles and everyone pushes each other to get better every day. We all want to see each other improve, we all motivate each other, and we all push each other."

Has LTB impacted your life?
"I learned more about self-discipline. I could never see myself running more than 2 miles before training at LTB, now running only two miles seems like I am falling behind my teammates. I could never see myself with a gallon of water at a party during our weight cuts, I could never see myself eating unseasoned chicken, but self-discipline got me to do things I never thought I could. I can't wait to see what 2017 has in store for the team!"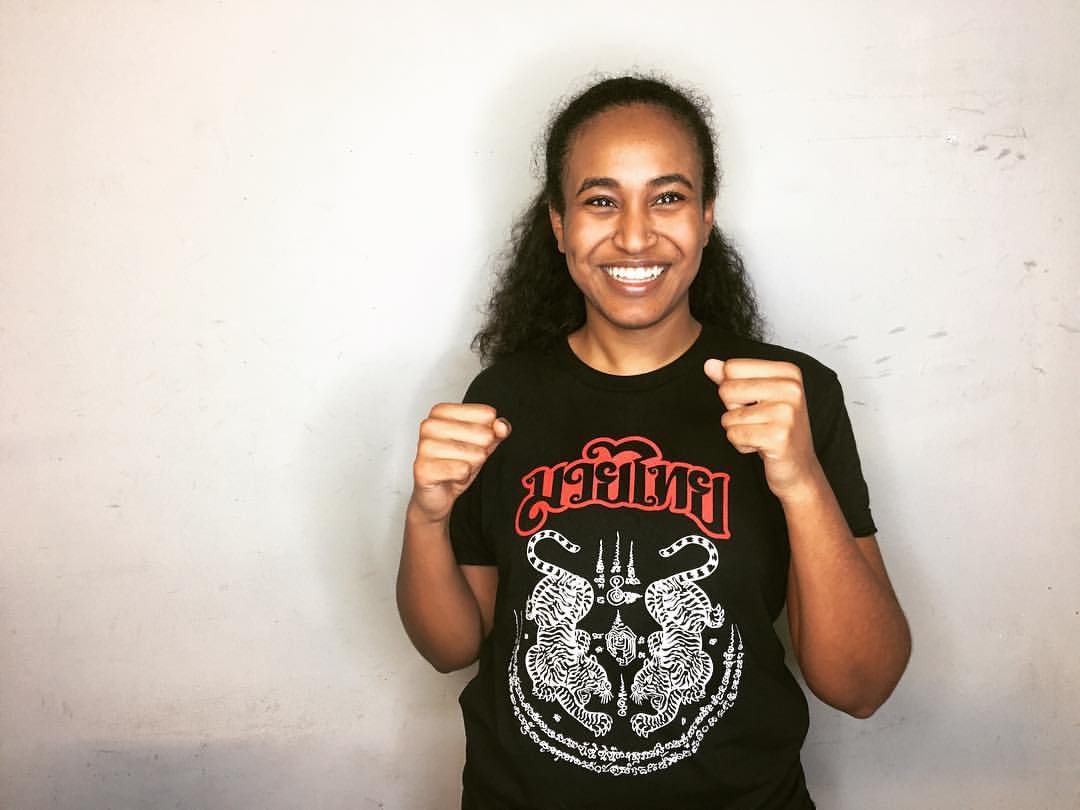 Name: Ayat Elhag
Fight Name: TBD

What was your first initial reason for joining LTB?
"I ended up taking a semester off school for my own mental health. I was really looking for something to pass the time and also to prove to myself that I'm not as weak as I felt at that point in my life. I ended up choosing Muay Thai because why not, landing at LTB by chance after googling Muay Thai gyms in the area."

Has LTB impacted your life?
"I have a lot to thank LTB for. Depression and anxiety tend to make me feel like a burden or a waste of people's time, but never have a felt that way at LTB. I want to thank Kru for always being so motivating, Coach Stephen for his endless reservoir of patience, and Coach Alonso for always pushing me to grow as a fighter and the rest of the gym for being so accepting. I love seeing myself improve and everyone's collective strength. I am so grateful for being at LTB at this stage of my life, I see myself continuing the sport for a long time, especially since it's reminded me so much of my worth."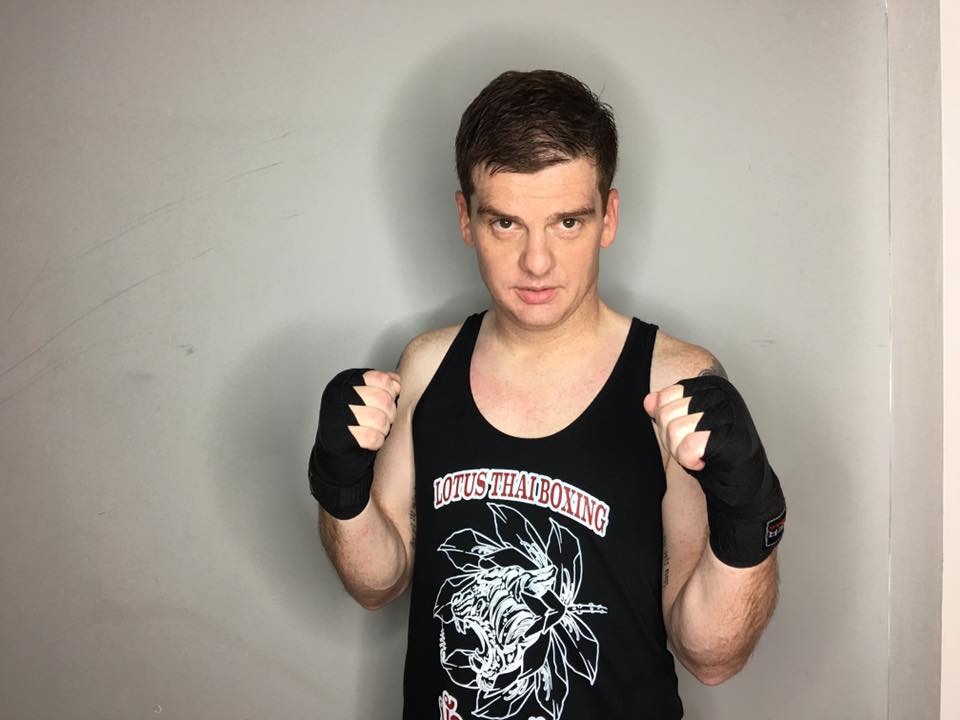 Name: Dan Martin
Fight Name: TBD

What was your first initial reason for joining LTB?
"I was looking for another challenge after earning a Black Belt in Tae Kwon Do. This was mainly for fitness reasons, I never thought I would enjoy it this much. I certainly never thought I would actually want to fight, but you never know until you start! Has LTB impacted your life? "

Has LTB impacted your life?
"I now show up early to run and push myself before class. I've lost over 20 lbs so far and have found an energy I never had before. The physical exertion calms the storms of my life and gives me a place where time doesn't exist as well as friends who motivate me to push myself even harder! All thanks to Kru Carlos...thanks for everything, your work means more to me than you'll ever know."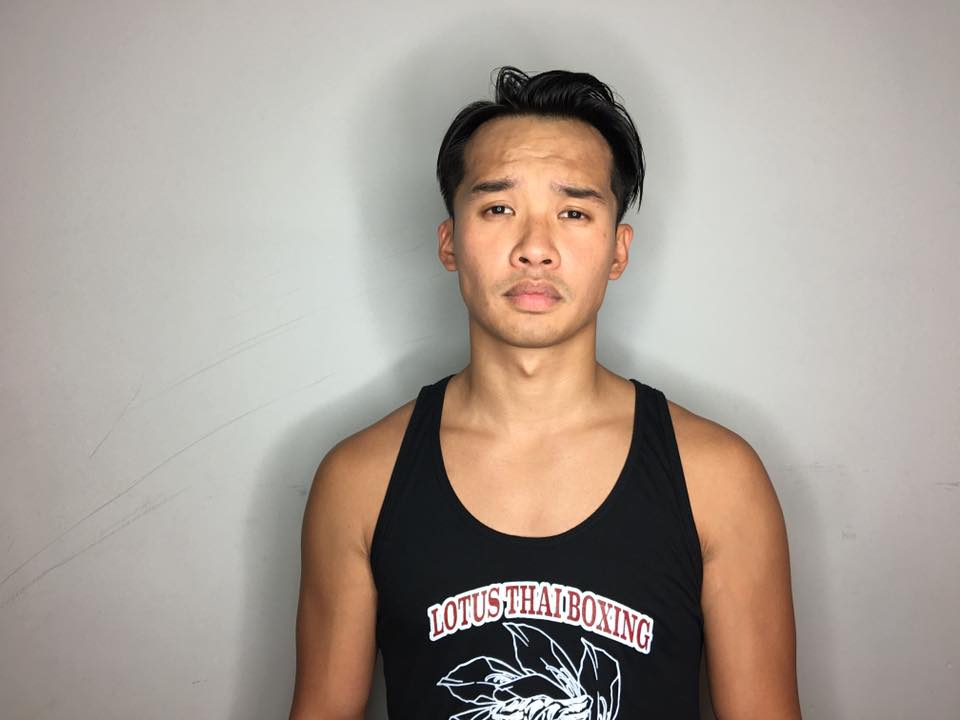 Name: Dennis Le
Fight Name: The Menace

What was your first initial reason for joining LTB?
"I initially joined LTB because a friend asked me to join, said I needed an outlet of sorts. Growing up, I've always had issues with my temper and use to lash out. I never had any respect for authority figures, nor did I care about anybody but myself. I was very insecure and used anger and selfishness to mask it. "

Has LTB impacted your life?
"During the time I have been at LTB, Muay Thai changed my life. LTB has taught me more than just fighting. Its taught me discipline, respect, camaraderie and has given me a different perspective on life. To get up after being knocked down, literally. To "always go another round" and no matter what happens, remember to smile. To Kru, coaches and the rest of the LTB family, Thank you for making me a better person, for my peers, family and most of all, myself."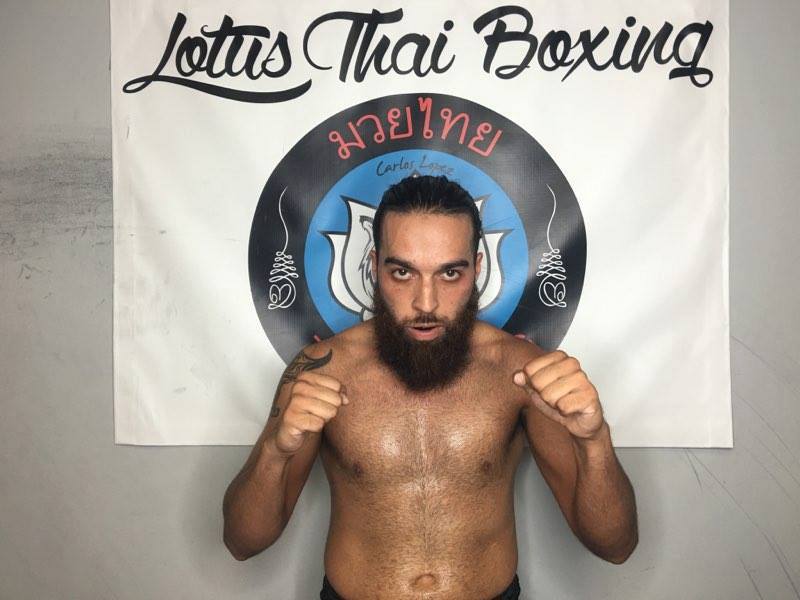 Name: Hamza Ahmad Naweed
Fight Name: The Afgoon

What was your first initial reason for joining LTB?
"I initially joined Lotus to fight."

Has LTB impacted your life?
"So far, what I've gotten out of this amazing sport is an amazing team as well as talented teacher, greater overall health and a new form of art that I've been obsessing over while aiming for perfection day by day. What I hope to get out of it... maybe a Belt or 2 or 3 or more. Inshallah we'll see what the future has in store..."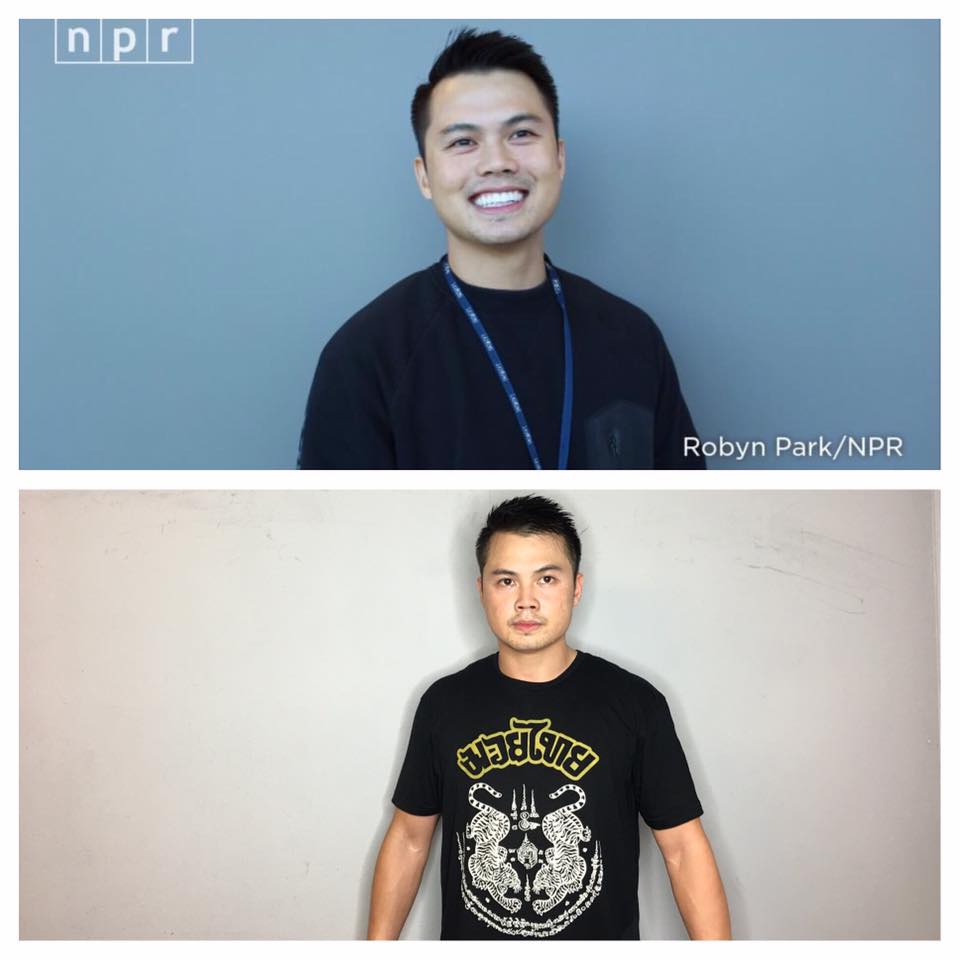 Name: Joe Chau
Fight Name: Crash

What was your first initial reason for joining LTB?
"I initial joined LTB to get into shape for my wedding. I had about four months and heard that kickboxing is considered one of the most effective ways of getting fit. After the warmup nearly caused me to pass-out from exhaustion on my first day, I was instantly hooked. "

Has LTB impacted your life?
"My wedding was about 9 months ago and I still find myself attending LTB regularly. I have become a student to the sport and learned to truly appreciate the nuances of Thai Boxing. Often times the difference between a failed or successful strike can be measured in milliseconds or millimeters. This makes it very difficult the master and consistently pushes me to refine my techniques. LTB and their coaching staff offers me the support needed to succeed at the highest level. I am fully apart of the LTB family and consider many of the coaches and fighters close friends."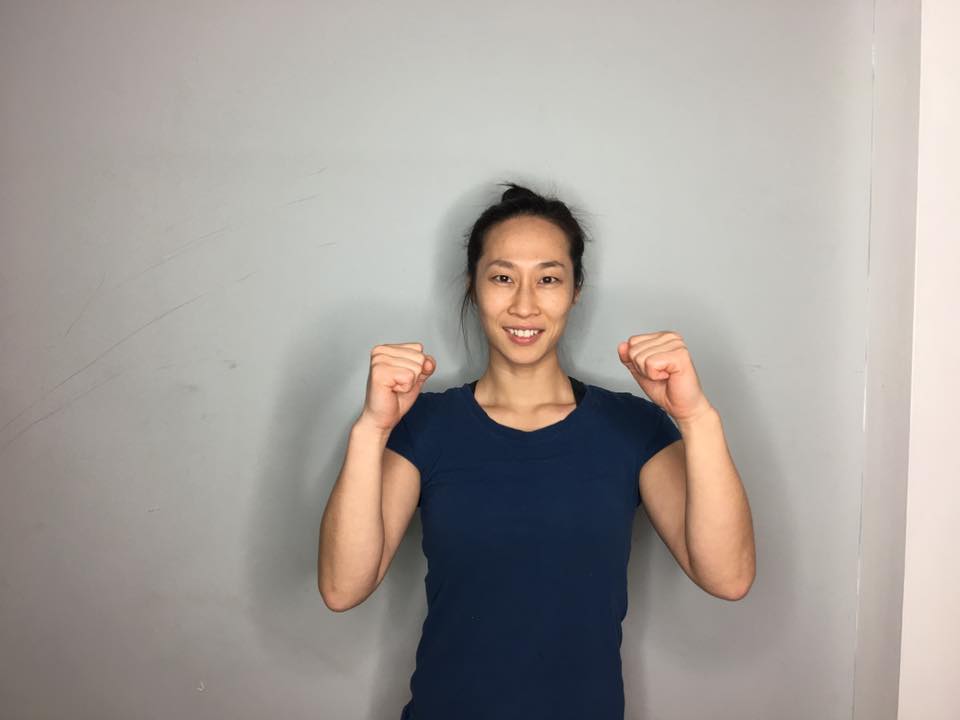 Name: Kate
Fight Name: TBD

What was your first initial reason for joining LTB?
"When it comes to martial art school, there is a few things that I look for and I found them at LTB. First, I was looking for a school that delivered intensity, discipline, tradition and practicality. Kru Carlos has the experience in being a practitioner for a long time as well as being a professional fighter. It didn't take much to convince me to recognize the knowledge he possesses in the art when I visited to watch for the first time and during the trial class. I appreciate his effort to deliver the training in a manner close to the traditional ways. I think it's important because it holds the club together and provides structure. I prefer it to mixed style. To me, it's not just about how to execute the techniques but also learning the culture and custom. I needed to be able to identify with what I was to learn. It's just a personal preference. Second, I was intrigued with the close combat that utilizes all limbs which is not something that I was trained in. I thought it would be a useful set of skills to have. Third, As a female student it is particularly important to look at the culture of the school. The male-female student ratio, the interactions between more and less experienced and the dynamics between the students and teacher/coaches. I was comfortable enough to give it a try and I am glad I did. "

Has LTB impacted your life?
"I continue coming back for more. I find the practice drills well structured and challenging without being overwhelming for my learning curve. I very much look forwards to being active after long static days at the office. I can definitely say that my stamina, strength and speed have improved a lot and I am very happy with that so far. The training is a great confident booster and I feel great every time!"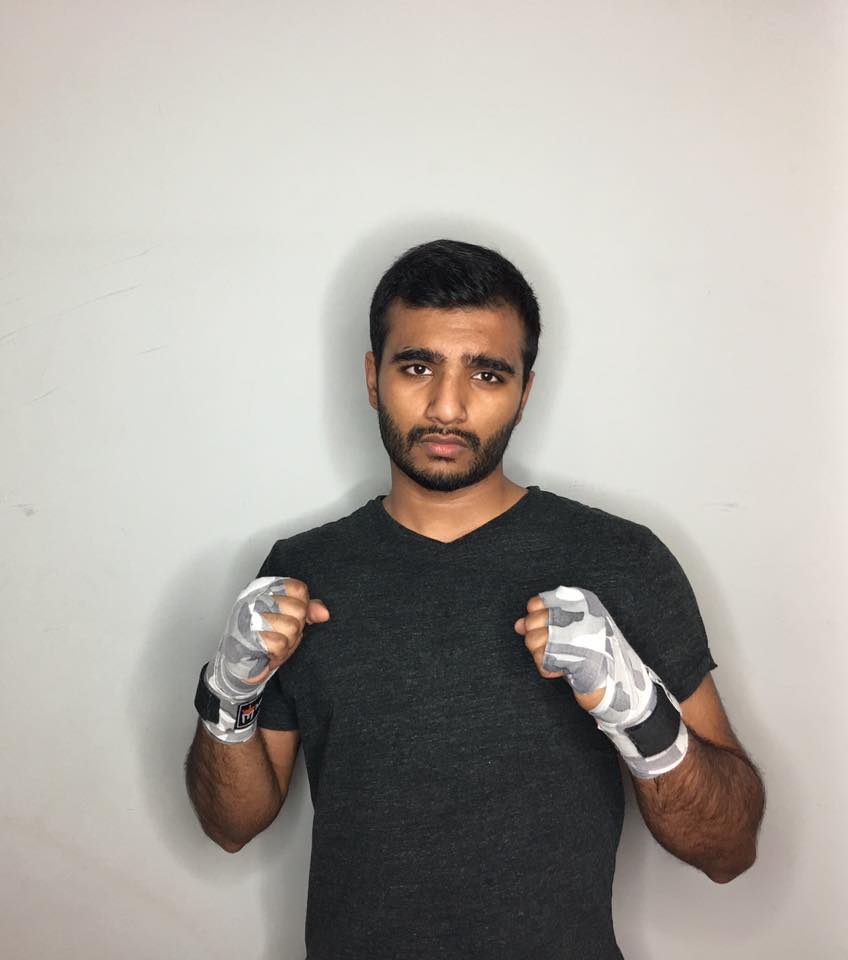 Name: Maruf Mahmud
Fight Name: The Martian

What was your first initial reason for joining LTB?
"I was planning to join Lotus a while ago but back in September I was injured playing soccer and it resulted in compartment syndrome in my right anterior tibialis. This resulted in paralysis and not being able to move my foot up at the ankle. This was a major setback for me because I was always very competitive and active. At first I was very discouraged but then Kru Carlos gave me a call one day and it made me want to try it out."

Has LTB impacted your life?
"Lotus has impacted my life in a positive way. Through tough training and proper discipline, it gave me the strength to pick myself up and adapt to my injury and enjoy life again. I owe it to Lotus for my new-found confidence. Thank You, Kru Carlos for helping everyone at Lotus become fighters."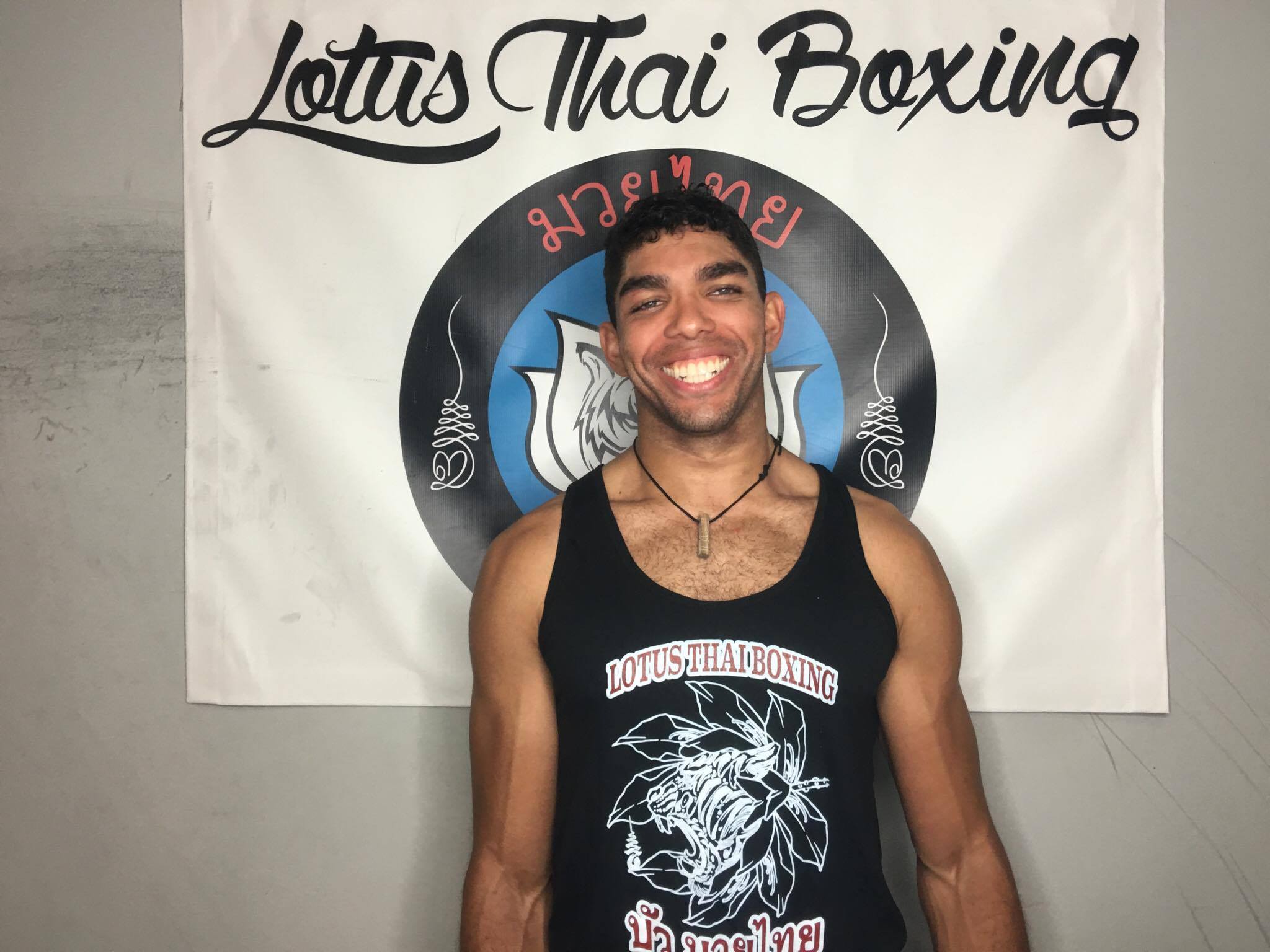 Name: Max Carr
Fight Name: MadMax

What was your first initial reason for joining LTB?
"I have always been a martial artist and a fighter. I wanted to take my passion to the next level and get healthier."

Has LTB impacted your life?
"After joining LTB I have increased my endurance, strength, fighting style, and confidence in and outside the ring. From March 2016 to September 2016 I lost thirty pounds, quit smoking, ate better, lifted more and gained new family members. I cannot imagine not being apart of LTB."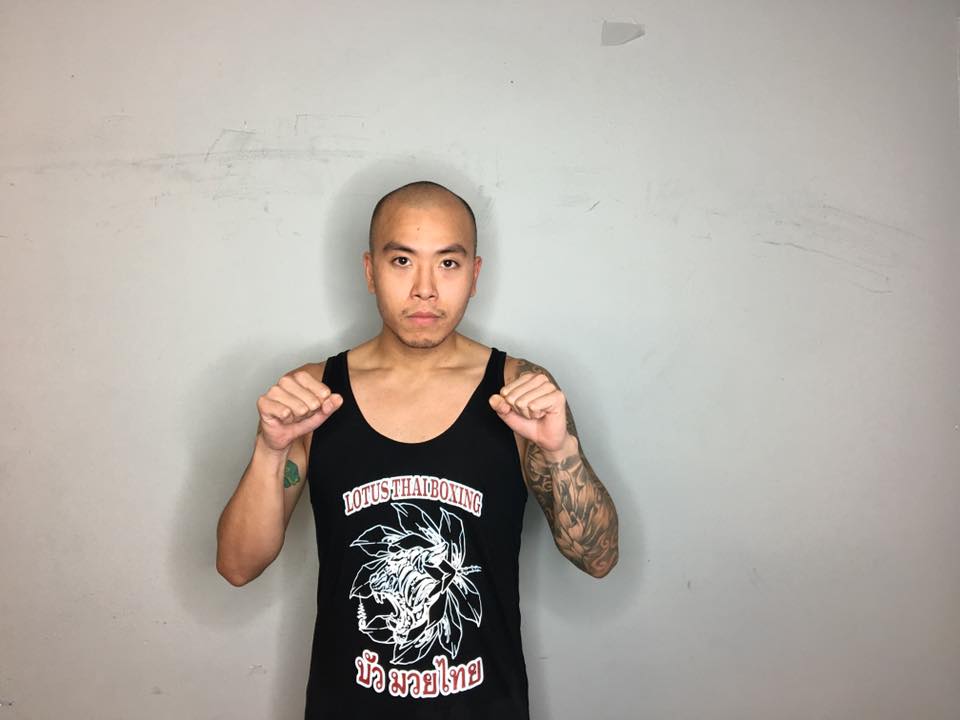 Name: Minh Quan Thai
Fight Name: The Magician

What was your first initial reason for joining LTB?
"I joined LTB to realize my potential and be something. I never want to be complacent and just cruise through. I knew I would always find something to work on and better myself if I joined."

Has LTB impacted your life?
"LTB helps me be a better person than my yesterdays. My time here has taught me that whatever your goal is, big or small and the steps to it may be slow and not clear, you can do it. Believe in yourself and put in the work. Keep going and push. When you want to quit, you push harder. And you don't have to go alone, everyone at LTB is happy to help you along the way. You learn to appreciate yourself and the LTB family."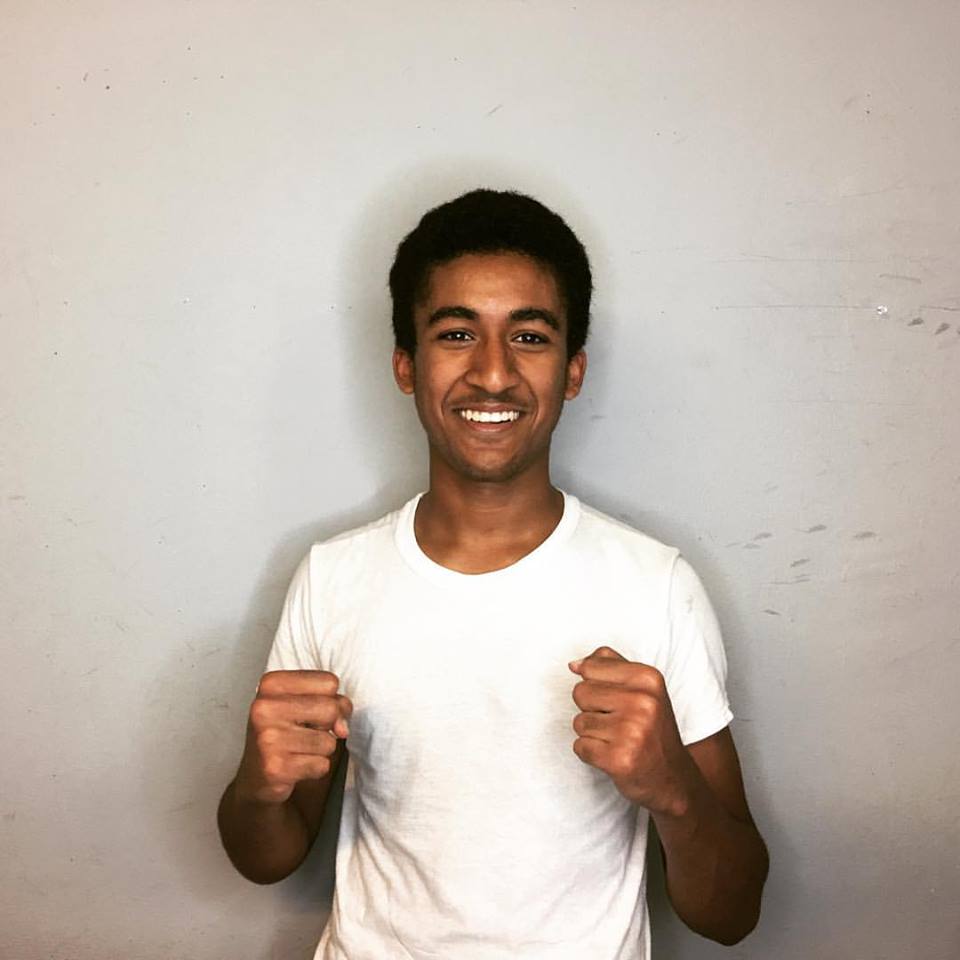 Name: Mohamed Elhag
Fight Name: The Professor

What was your first initial reason for joining LTB?
"I joined LTB because I had a lot of free time and I needed to workout more. So when my sister told me to try it out with her, I did."

Has LTB impacted your life?
"Since joining LTB I've learned to become (to some extent) a fighter, and that not only means i can punch and kick now but knowing when to show respect and also when to show dominance. I also run more now and am starting to look like a fighter."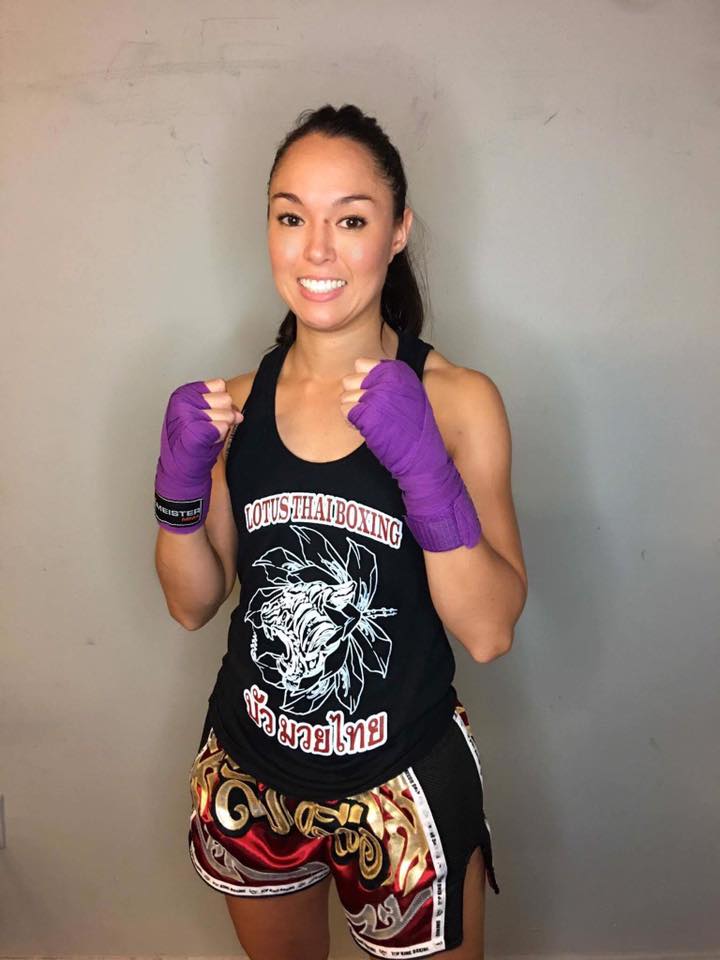 Name: Pamela Heise
Fight Name: Bone Crusher

What was your first initial reason for joining LTB?
"I first joined LTB because my best friend invited me to try it out and I was looking for a new challenge. Initially, I was a bit intimidated walking into the gym with all the guys who seemed super intense, but within minutes I quickly felt welcomed. Since joining, I have met an amazing, talented group of individuals who constantly strive to push each other to be better and train harder both inside and outside the gym."

Has LTB impacted your life?
"LTB has definitely impacted my life for the better and I can't imagine not being a part of this group. Shortly after starting at LTB I tore my ACL playing football and was feeling discouraged and unmotivated. I had previously torn my other ACL and knew that the rehab process would be very long and difficult. But through LTB I was encouraged and determined to continually grow and achieve my goals. Kru Carlos was very accommodating and able to work around my injury. Although I was unable to participate in the full class, Kru was always able to modify his instruction to fit my individual constraints. All that was/is asked is that we all do the best we can. Kru and the coaches are tough and each class definitely pushes my limits. It is both a physical and mental challenge, but even when I'm having a rough day and have to push myself to show up and get through class, I leave feeling soo much better. When first starting I just wanted to be stronger, healthier, and overall more active, but after a few months I definitely feel like I want to fight. I know right now that's a far off reality, but I know with this family behind me I will be able to achieve that goal!"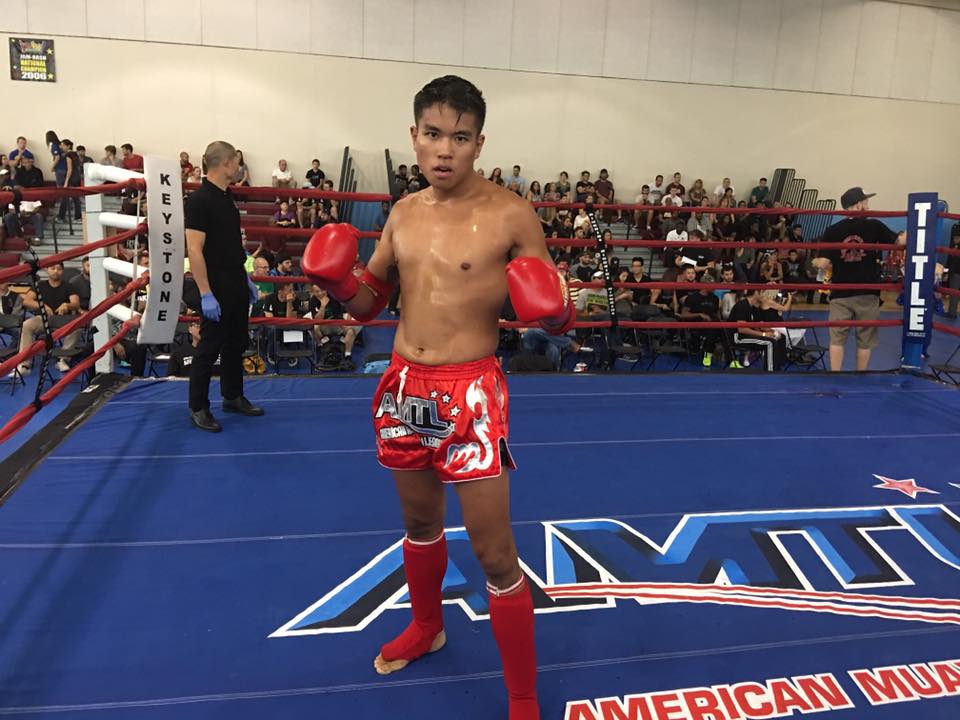 Name: Stephen Nguyen
Fight Name: The Enigma

What was your first initial reason for joining LTB?
"Back in 2007 I was on the Sherdog MMA forums for striking techniques and I came across a video of Kru Lopez doing pad work. As a new BJJ guy, I guess that was the first time I'd really seen any real Muay Thai, and it completely captured my imagination. The fluidity, grace, and devastation of Muay Thai immediately hooked me. Perfect balance of form and function. In one word, it was GORGEOUS. And I think as kids we often see something cool, and we go "I WANT TO DO THAT!" And we do that dang thang. So that's how I felt, and that's something I try to never let go. And also at that time in my life I refused to believe anything remotely cool came out of Northern Virginia...so I definitely had a bit of surprise and hometown pride to motivate me. 7 years later I finally summoned the courage to try Muay Thai, but Lotus Thai Boxing (LTB) was too far from me. After 6 months in another school I found myself ready to start fight-training, and luckily enough LTB opened up in Fairfax. I wanted a school that took care of all levels of students from beginner to advanced. Specifically, I wanted help for intermediate students because I think that's where many gyms fall short to help people reach the next level. I wanted a family and an active fight team. "

Has LTB impacted your life?
"LTB has been both the vehicle and the window in which I've been able to explore relationships with myself, the people around me, and the world at large. I've completed 3 amazing fight camps and 2 official fights under the LTB name. I've found a family I never knew I had. I've pushed myself further than I ever thought possible. I believe you are reborn moment-to-moment. Each begins anew. The key is to take control and make those events intentional and more transformative. Don't let them pass you by. So in that sense there have been hundreds of versions of myself that I've let go of - only to be gifted a brand new, improved version of myself in body, mind, and spirit. I believe that competitive 1-on-1 sport is the pinnacle of that idea. But unlike other sports, Muay Thai has a beautiful tradition to back its practicality. And that's what makes LTB and Muay Thai so special. I'm without a doubt, always striving to be the best version of myself that I can be. But I couldn't have done it without the support of my team here at LTB. I'm a nak muay for life. It's woven itself into my DNA to the deepest parts of my being. It's an amazing journey and my goal is to share it with whoever is seeking a more fulfilled and happy life! "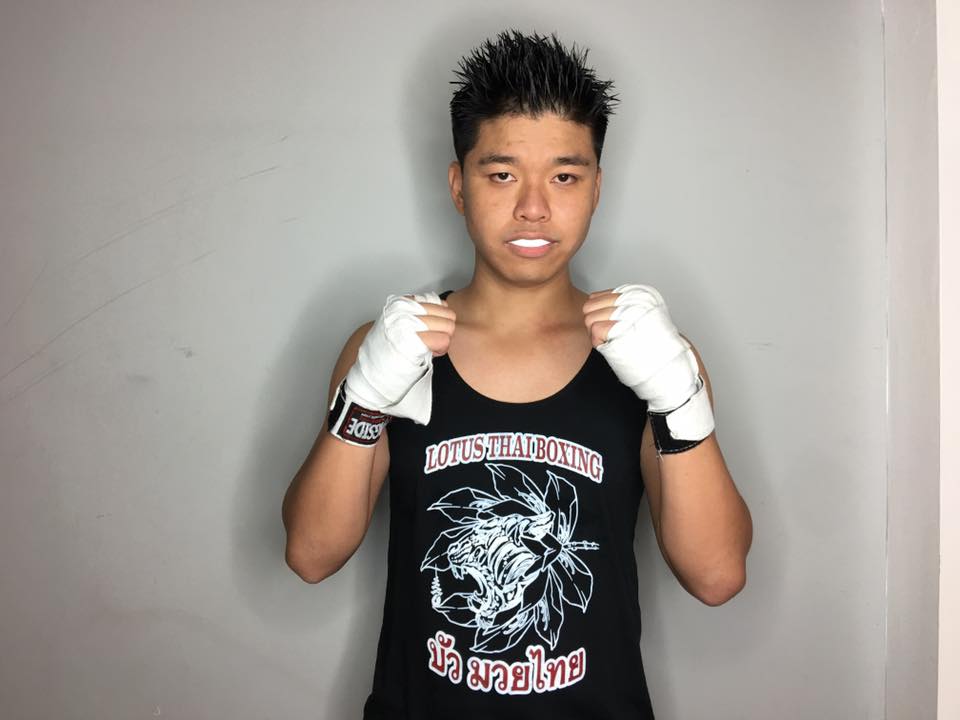 Name: Tommy Do
Fight Name: El Payaso

What was your first initial reason for joining LTB?
"I joined Lotus Thai Boxing towards the end of last year with my younger brother with the intention of closing the age gap between us - by investing time in a similar interest. Since joining I have been able to improve my health, quit smoking and am where I expected to be in terms of my development as a fighter."

Has LTB impacted your life?
"What I did not expect to find was the camaraderie shared between all of the fighters. My brother stopped training because of conflicts in his work schedule. On the bright side - in trying to connect with one brother, I gained a room full. What has also exceeded my expectations is the quality of instruction provided at LTB. The learning objectives are easy to follow, all technical elements are explained in detail and charter development is incorporated into the lessons. I knew the definition of sportsmanship, humility, perseverance, patience, and pride in solidarity prior to joining. But to be in an environment where you actually have to apply it is nice. What has completely shattered my expectations is the level of energy and positive vibes that Kru Carlos Lopez provides. He is consistent in providing quality sessions and is able to adapt to each individual's skill and athleticism levels. I feel like I didn't understand the true meaning of sweating until I started training with him. According to Thomas Edison, "Genius is one percent inspiration and ninety-nine percent perspiration." Well I guess that makes me a genius, that or the complete opposite. I am going to keep training will the hopes of one day defeating him. That or I so that I can help my brother in case he wants to return, if not then I can use what I have learned to help him outside of Muay Thai, if not then I might find the "gift of acceptance.""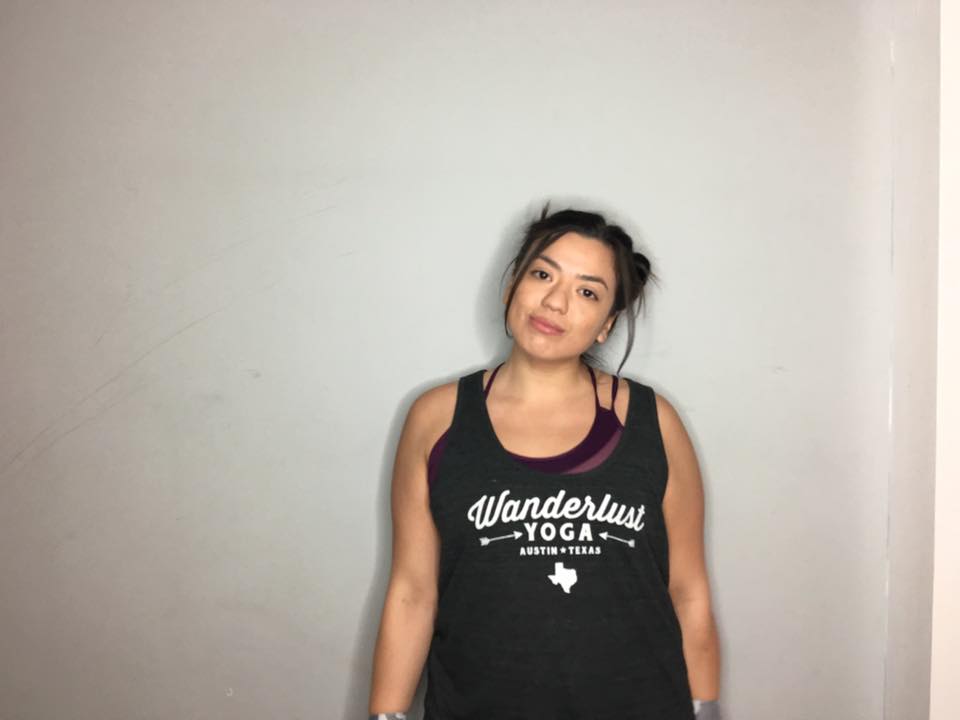 Name: Vanessa Cancino
Fight Name: Stephen likes 'Vixen' but I like 'Powerpuff.' I guess it's still TBD.

What was your first initial reason for joining LTB?
"I love Muay Thai! I was at a point in life where I was trying to find myself again, so I thought it was a good idea to start with the things that brought me happiness when I was younger. I found Muay Thai via King Fu when I was 15, but I've been a fighter my whole life. "

Has LTB impacted your life?
"Fighting reminds me that no one can break my spirit. If I stand on the side of righteousness and work my butt off, I'm confident that I can make all of my dreams come true. I have a lot of fighter friends now too! Everyone at LTB is so alpha, it's badass. I'm badass, that's the greatest impact, because now I own my strength."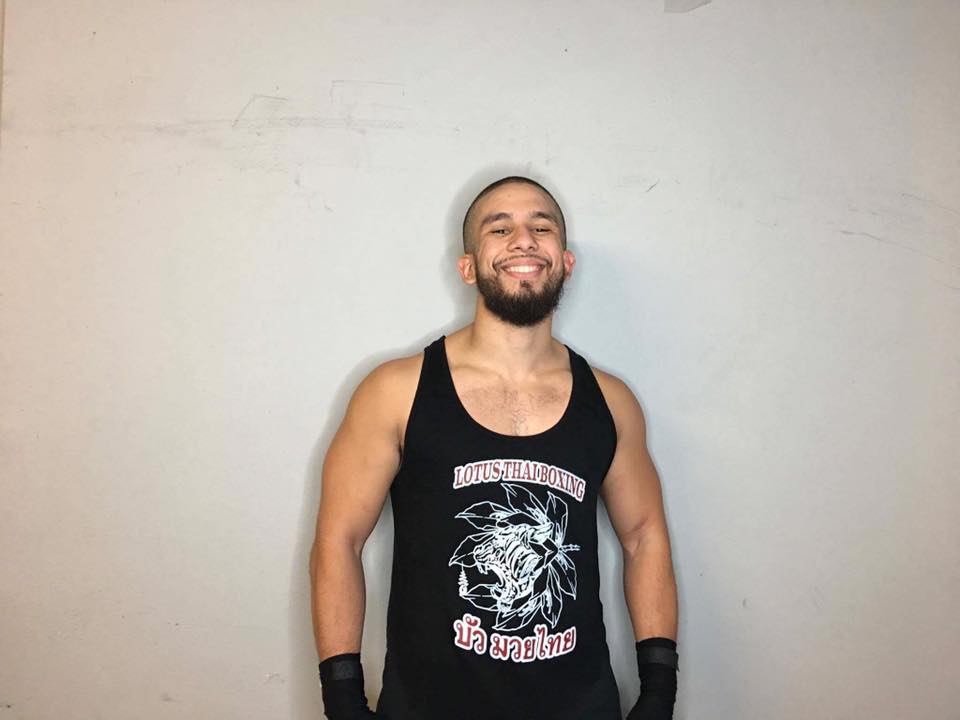 Name: Victor Simmons
Fight Name: Vicious

What was your first initial reason for joining LTB?
"I started Muay Thai because as a fitness junkie, I wanted to simply try something new. I was very comfortable with my traditional workout routine of lifting weights and doing very minimal cardio and felt like it was time to kick it up a notch. A year ago, a run in with Coach Toine at the gym led me to LTB and it has been history ever since. I joined initially for the sole purpose of fitness and nothing more. "

Has LTB impacted your life?
"Joining LTB has been the greatest life changing experience of my life. I've learned more than just fighting. I learned what that fighter's spirit really is. To go the extra mile, to go one more round, to smile after every hit, and to never give up. All these principles I can incorporate even outside this gym. Out of all this, the most important thing I gained was a family. I've never met a more hardworking and supportive group of individuals, till I joined LTB. In and outside this gym, everyone is amazing and I can't help but think how lucky I am to stand amongst all of them. Everybody has contributed to my growth and I can't thank Kru, the coaches, and everybody else enough."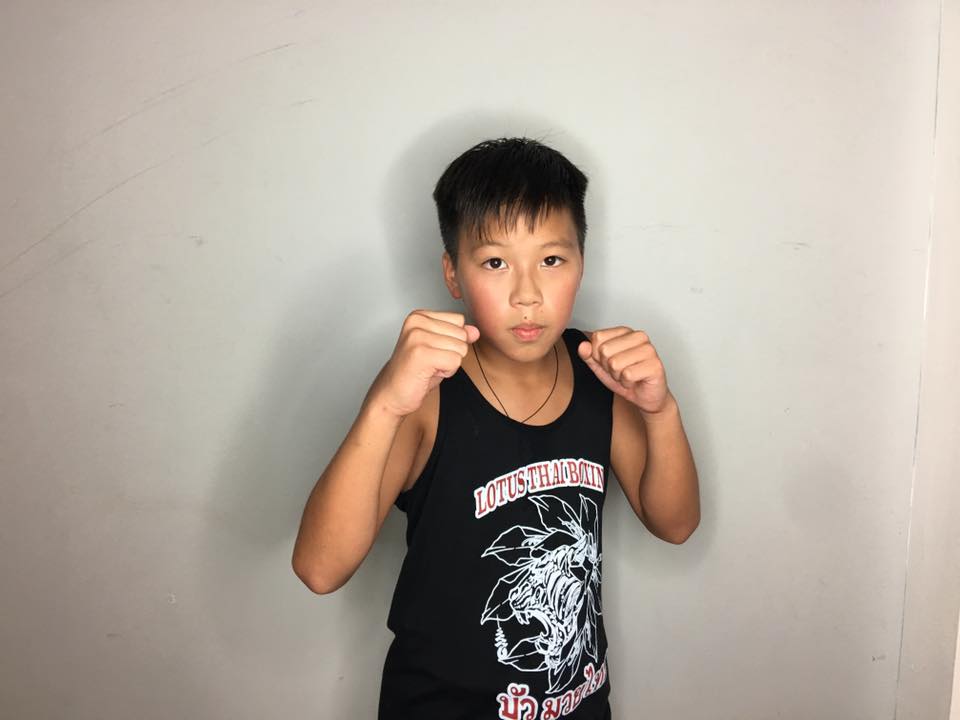 Name: Vincent Phan
Fight Name: Thai Chili Pepper

What was your first initial reason for joining LTB?
"My cousin Dennis wanted me to join so I did, and it has been a great bonding experience!"

Has LTB impacted your life?
"Yes. It gives me motivation to get up and be at least 1% better at everything I do, everyday."